Here in New York, the beloved toasted corn muffin, slathered with butter, has been a classic morning nosh at diners and delis for decades. Maybe that's why I prefer to eat my cornbread as a breakfast food or an afternoon coffee-break cake.
I know many of you don't see it that way. For you, cornbread is strictly a dinner item, served as a savory side with ribs or chicken. You might add corn kernels or chopped j
alapeños to your batter but never sugar.
To you I say, keep an open mind... :)
☕

A Recipe Note from Cleo
Cleo Coyle has a partner in
crime-writing—her husband.
If you're no fan of dry, grainy cornbread, this may be the recipe for you, with or without the sugar. The crumb is tender and tasty (more cake-like). The sour cream is my secret, along with my (subjectively favorite) ratio of flour to cornmeal.

I sometimes cut calories by using low fat milk and reduced fat sour cream; and I sometimes increase the fiber and nutrition by using white whole wheat flour (more on that below).

This sweet cornbread is delicious plain, slathered with butter, or even drizzled with orange blossom honey. And speaking of a slight note of citrus, that's one twist I enjoy giving to my breakfast corn bread.
With a bounty of beautiful oranges cheering up our winter produce aisles, I like to add a little orange zest to my morning cornbread at this time of year. The light orange fragrance in the warm, sweet bread starts off my winter day just right. If you're not a fan of oranges, leave it out. But it you are, you may enjoy it as much as I do.
This is a peak time for California and Florida oranges.
They're
a great source of vitamins and with winter taxing our systems, they're also a good immune booster. So enjoy some oranges with your cornbread and coffee!
This lighter type of whole wheat flour gives you the fiber and nutritional benefits of whole grain but with a taste and texture closer to white flour. You can substitute "white whole wheat flour" for all-purpose flour at a 1:1 ratio. While this won't work in an angel food cake or puff pastry, you can get good results using it in cookies, muffins, brownies, quick breads, and yeast breads. Learn more from King Arthur flour by clicking here.
To download a free PDF of
this recipe that you can
print, save, or share, click here.

Cleo Coyle's
Cornbread with a Twist

Makes one 8- or 9-inch square pan of cornbread
(This recipe will also work in a 7 x 11-inch pan.)
Ingredients
1 large egg
1/2 cup milk (whole, 2%, or skim)
1/2 cup sour cream (regular or low fat)
1/2 teaspoon salt
1/4 cup canola (or vegetable) oil
1-1/2 cup all-purpose flour (for more fiber and nutrition I often use
"white whole wheat flour," more info on this above)
1/2 cup yellow cornmeal
2 teaspoons baking powder
(optional) 1 tablespoon orange zest
(grated orange peel, no white pith)
CLEO NOTE:

If you've never "zested" an orange, lemon or lime, Chef Gordon Ramsay will show you how in the video below...
If you don't see a video below, click here to watch it.
CLEO NOTE CONTINUED...
Although I have a boxed grater like Chef Ramsay's, I find a microplane grater/zester makes zesting citrus fruits even easier and well worth the small investment. To see the microplane tool (and/or purchase one for yourself), click here.
To see an example of a microplane grater used in a recipe, jump to my
Lime Meltaway Cookies
post by
clicking here
or on the photo below...
Cleo Coyle's
Cornbread with a Twist
(See Ingredients above)
Directions:
One bowl mixing method:
First preheat oven to 350
°
Fahrenheit. In a mixing bowl, whisk together egg, milk, sour cream, sugar, salt, and oil.
When the mixture is well blended and the sour cream smoothly incorporated, measure in the flour and cornmeal. Evenly sprinkle over the baking powder and soda. If using, add orange zest now.
Switching to a spoon or spatula, mix to create a lumpy batter. Do not over-mix or you'll develop the gluten in the flour and your cornbread will be tough instead of tender.
Prep an 8- or 9-inch square pan by coating with
non-stick spray (or buttering and dusting with flour).
spread into an even layer.
Bake in preheated oven
for about 25 minutes.
When a toothpick inserted in the center
comes out clean, remove from oven.
Eat (and read) with joy!
~ Cleo Coyle
New York Times bestselling author
of The Coffeehouse Mysteries &
Haunted Bookshop Mysteries




This is us >> Alice and Marc.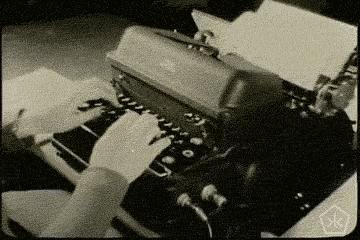 NEW YEAR'S NEWSLETTER.
WITH TASTY RECIPES AND
TO SUBSCRIBE:
New Updated Version!
The Coffeehouse Mysteries are bestselling
works of amateur sleuth fiction set in a landmark
Greenwich Village coffeehouse, and each of the
18 titles includes the added bonus of recipes.

Don't miss Cleo's Book & Tote
Giveaway in her New Year's
Newsletter
CLICK HERE to sign up and you'll
receive a link to Cleo's newsletter
in an auto-reply. Info on this
giveaway is in the newsletter.