This is an exciting week for my husband and I. We are (at last!) celebrating the release of our brand new Coffeehouse Mystery,
Brewed Awakening
...and already at work on our next one for our longtime publisher. More to come soon on that. In the meantime, we hope you will pick up our new release and read with joy!
By now, many of you are shopping for holiday gifts, decorating your homes, and even baking up goodies. Or maybe you're ahead of the curve and already completed your list of holiday tasks, good for you.
Us? We're not even close!
We have our little tree up in our living room, and even a tiny, desktop tree blinking away at night in our bedroom. But because of our new Coffeehouse Mystery release, our holiday baking is coming later this month.
Today we're sharing a holiday cookie we'll be making, and (below) we'll tell you why it's one of our favorites for this time of year...
A Note from Cleo
crime-writing—her husband.
We love this cookie! And here's why:
(1) The pretty, snow-dusted orbs look impressive on holiday dessert and party trays, yet require no special decorating skills to make.

(2) These babies pack wonderful flavor into every meltaway bite. They also freeze beautifully. Yes! You can make them ahead of time, freeze them, and thaw before serving.
(3) It's a cookie outside the usual box of holiday spices. Don't get us wrong. We love gingerbread and the traditional mix of Christmas ginger, cinnamon, and cloves. We've published enough recipes using them, too. But not everyone is a fan of traditional holiday flavors. These lime meltaway cookies bring lovely flavor to the party with flecks of "green" appropriate for "red and green" Christmas colors while also adding variety to your cookie tray.
May you bake them with love and eat with holiday joy!
~ Cleo
in a free PDF document
that you can print, save,
☕ Cleo Coyle's
Lime Meltaway Cookies
Makes about 2 dozen cookies
Ingredients:
1/2 cup butter (1 stick)
1/2 cup confectioners' sugar
1/2 teaspoon pure vanilla extract
1/8 teaspoon salt
2 teaspoons fresh lime zest* (see my lime note below)
1 cup all-purpose flour
1/2 teaspoon baking powder
1 Tablespoon fresh lime juice* (see my lime note)
For sugar-dusting:
1/2 cup confectioners' sugar
2 teaspoons lime zest* (see my note)
*Lime Note:
If you can't find Key limes (best choice), simply substitute the more common (Persian) limes for this recipe. The tart flavor will be less intense, but the cookies will still taste delicious. For best results, do not use bottled or pre-packaged lime juice. Use fresh!
Warning:
Lime juice may curdle your butter so follow this recipe's directions. Do not add the lime juice to the dough until the end of the mixing process.
Directions: First preheat your oven to 325° F. In a large bowl, cream the butter and sugar with an electric mixer. Blend in the vanilla extract, salt, and lime zest.
Add the flour and baking powder, and mix very briefly until a shaggy dough forms.
Now add your lime juice and mix until a smooth dough comes together, but do not over-mix or you will develop the gluten in the flour, and your cookies will be tough instead of tender.
Roll the dough into balls
about one inch in diameter.
Place on a cookie sheet lined with parchment paper or a silicone sheet and bake for 15 to 20 minutes. The cookies are done when bottoms are slightly browned.

Note that cookies are fragile while warm, so handle with care.
To finish, mix ½ cup confectioners' sugar with 2 teaspoons lime zest in a shallow bowl. While cookies are still warm, gently roll them, one at a time, in the bowl of sugar and lime zest.
After all the cookies are coated,
finish by sprinkling any remaining sugar-lime
mixture over the cookie tops.
Eat with holiday joy!
~ Cleo Coyle
New York Times bestselling author
of The Coffeehouse Mysteries &
Haunted Bookshop Mysteries




This is us >> Alice and Marc.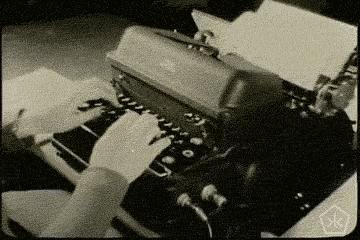 HER HOLIDAY NEWSLETTER.
TO SIGN UP...
New Updated Version!
The Coffeehouse Mysteries are bestselling
works of amateur sleuth fiction set in a landmark
Greenwich Village coffeehouse, and each of the
18 titles includes the added bonus of recipes.
Don't miss Cleo's guest post at the award-winning blog
Dru's Book Musings.
You'll have fun meeting
Cleo's
amateur sleuth, Clare Cosi.
And you'll have a chance
to win this prize package:
Don't delay...
The contest ends in one week.
Good luck! ~ Cleo