Year End Note from Cleo
Cleo Coyle has a partner in
crime-writing—her husband.
We know many of your are busy getting ready to celebrate the New Year. Ours will be a quiet celebration because we have writing deadlines to meet. But we wanted to take a moment to share a virtual champagne toast with you all, as well as some good news.
The past year was a challenging one for Marc and I. His surgery and recovery last fall left us with a gap of time between books that was larger than we would have liked. But the
experience we went through as a couple influenced our writing and led us to try something a bit different for our brand new Coffeehouse Mystery, Brewed Awakening.
In many ways, this book was a leap of faith, and we're very glad we took it. Not only have our series' fans embraced
the novel, making it a national mystery bestseller, but we just heard that it's made three best of year lists...
If you've already purchased our new mystery or borrowed it from the library, we want to thank you for supporting our work. If you haven't read it, we sincerely hope you'll give it a try.
Brewed Awakening is a wonderful introduction to our Coffeehouse world. If you like it, there are 17 more books for you to enjoy, and there will soon be one more, because we're already at work on our next Coffeehouse entry, due for release in 2020.
Cleo Coyle's Champagne Salad
Are you having champagne this New Year's Eve? Why not reserve a small amount for your salad? Most champagne vinaigrette recipes use champagne vinegar. Our recipe uses actual champagne! The recipe works with either fresh or leftover bubbly. Whether it's fizzy or flat makes no difference. This vinaigrette is light, bright, refreshing, and the delicate flavor of champagne comes through beautifully.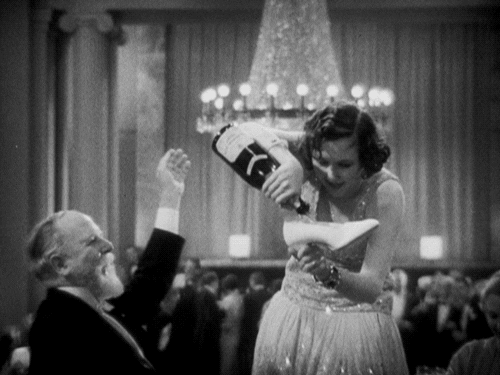 A fresh salad is also an especially intelligent way to start off the New Year. Why? Lettuce is mostly water and hydrating will help set your body right after an evening imbibing to excess (aka attempting to pickle yourself).
Our amateur sleuth, Clare Cosi, actually received this same advice from her ex-husband, Matt, a guy highly skilled in the art of party survival: "Drink lots of water. Hydrate with salad. Even better, dress those crisp, healthy, greens with a hair of the cat that bit you!"
in a PDF that you can print,
Cleo Coyle's
Champagne Salad
Servings: This recipe makes about 3 tablespoons of vinaigrette, enough to dress an average salad for two.
Ingredients:
2 T. champagne (fresh and bubbly or flat and leftover, either will work)

1 T. extra virgin olive oil

1/2 teaspoon kosher or sea salt

1/4 teaspoon freshly ground pepper (or to taste)

1/4 teaspoon white rice vinegar (or white or cider vinegar or lemon juice)

1 clove garlic sliced into big pieces (optional)

Directions: Combine all ingredients (but the garlic) in a small bowl and whisk well with a fork. Add the garlic and let stand 15 minutes (this optional step will impart a light garlic flavor). Remove all of the raw garlic. Whisk again and pour the dressing over your favorite salad. The salad you see in my photos is one we often enjoy: romaine lettuce and mixed greens, grape tomatoes sliced in half, sunflower seeds, and dried cranberries.

Cleo's Final Tips


* Vinegar: We like white rice vinegar for this dressing, but any white vinegar will impart that needed note of astringent brightness, which will balance the sweetness of the champagne. If you don't have any white vinegar on hand, use lemon juice. We would not recommend red or balsamic vinegar for this vinairgrette. Not only will those darker, heavier vinegars overpower the delicate champagne flavor, they will change the dressing's color and defeat the culinary concept. (Then again, if you're hung over, snow is piling up outside, and it's all you have on hand, it will have to do.)
* The oil flavor really shines through in this vinaigrette so choose a good quality extra virgin olive oil.
* Sea salt and kosher salt are much better choices than table salt.
* We often use black pepper or a pepper mix for this dressing, but if you want a really nice presentation, use white pepper. Grinding it fresh always gives you better flavor.
~ Cleo Coyle
New York Times bestselling author
of The Coffeehouse Mysteries &
Haunted Bookshop Mysteries




This is us >> Alice and Marc.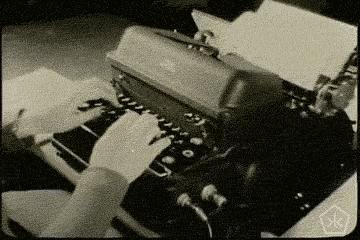 CLEO IS ABOUT TO SEND OUT HER
NEW YEAR'S NEWSLETTER.
WITH TASTY RECIPES AND
New Updated Version!
The Coffeehouse Mysteries are bestselling
works of amateur sleuth fiction set in a landmark
Greenwich Village coffeehouse, and each of the
18 titles includes the added bonus of recipes.

Don't miss Cleo's guest post and
giveaway at Kings River Life magazine.
CLICK HERE to jump there,
and you'll have a chance
to win this prize package: