We're celebrating Christmas recipes here at Mystery Lovers' Kitchen, every day through Christmas Eve, so be sure to check in with us to see what's cooking.
Marc and I recently
shared a fabulous holiday cookie recipe for
Caramel-Dipped Hazelnut Meltaways
.
Click here
or on the photo below to get that recipe...
Now for today's recipes...
Cleo Coyle has a partner in

crime-writing—her husband.

Learn about their books




☕

A NOTE FROM CLEO

In all honesty, Marc and I are more foodies than drinkers. That said, we do enjoy the occasional gin cocktail or glass of wine or champagne. And when it comes to this time of year, Christmas cheer is always on the menu.

If you're serving spirits for the holidays, Jack Shepard will be right over. (For those of you familiar with our Haunted Bookshop Mysteries, that shouldn't be a problem!) For everyone else, we hope these easy recipe ideas will lift your own spirits and bring you good cheer.
~ Cleo
A Beautiful Layered Holiday Drink
Cleo Coyle's Chilly, Creamy
Ingredients:
Chilled Eggnog
(how much? see directions)
Chilled Kahlua
(or your favorite coffee liqueur)
Cold Whipped Cream
Ground Nutmeg and Cinnamon Stick
Directions:





(1)

Start with a nice presentation glass. A stemless snifter, stemless wine glass, or clear tumbler will work nicely. Pour in a few fingers of Kahlua (or your favorite coffee liqueur), enough to give you a thick visual layer.



(2)

Tilt the glass and position the spout of the eggnog carton against the rim, as shown below. If using homemade eggnog, place it in a container with a spout, such as a glass measuring cup. Pour in the eggnog slowly. Use the side of the glass to slow the pour even more and prevent it from mixing with the Kahlua.
CLEO TIP:

Because eggnog is made with cream, it's lighter in density than the Kahlua, which is why it will float. Continue pouring until you have a nice, visible layer. How thick a layer of eggnog is up to your own taste. I like my eggnog layer to resemble the head on a dark beer--or the crema on a freshly pulled espresso.



(3)

Finish with a festive shot of whipped cream, a sprinkling of ground nutmeg, and a cinnamon stick.
TWO WAYS:

When you tilt and sip this chilly, creamy Eggnog Latte Cocktail, magic happens. The heavier density Kahlua flows through the layers of eggnog, whipped cream and nutmeg, pulling all of those flavors into your mouth for an amazing drink. Or… You can use the cinnamon stick to stir the drink (after admiring the pretty layers) and enjoy the cocktail that way. Either way, it's heavenly! The flavor of coffee in this "Eggnog Latte" cocktail comes from Kahlua, a rum-based coffee liqueur that's rich, sweet, and smooth.
To download a free PDF of
this recipe that you can print,
Now let's warm up Santa
for his worldwide sleigh ride!
Baileys Irish Coffee
Ingredients:
2 ounces Baileys Irish Cream*
6 ounces freshly-brewed hot joe
1 ounce Irish whiskey
Whipped Cream
Directions: Combine Baileys, coffee, whiskey, top

with whipped cream and enjoy.
*We also love the Baileys
flavor: "Vanilla Cinnamon"
Dessert Shooters

Click here or on the image above or below
to learn great tricks for layering drinks
+ 3 delicious dessert shooter recipes.
NAME ONE THING THAT BRINGS
CHEER TO YOU DURING THE
HOLIDAY SEASON.
Tell us in a comment below,
and you will be entered to win
our prize package (below)...
Prize Package includes...
* An autographed copy of Cleo Coyle's new Haunted Bookshop Mystery, THE GHOST AND THE BOGUS BESTSELLER ("Best Book of 2018" selection by Suspense Magazine), along with a sturdy, canvas, "Jack is Back" tote bag.

* An autographed copy of Cleo's latest bestselling Coffeehouse Mystery SHOT IN THE DARK ("Mystery Pick of the Month" and *star reviewed by Library Journal)
* A beautiful porcelain "Gimme Coffee!" latte cup, made in Italy, and a set of Cleo's autographed recipe cards.
This giveaway is now over.
Congratulations to our winner,
SHARON RIZZO!
*
A "Best Book of 2018!"
Suspense Magazine
"A magnificent cold case
mystery." ~ Fresh Fiction
*
"He is hardboiled in the tradition
of Philip Marlowe, and she is a genteel
Miss Marple; yet the two opposites
make an explosive combination..."

—Midwest Book Review
Our
NEW
Coffeehouse Mystery!
"A gripping and entertaining mystery"
--Library Journal (Starred Review)
"Penetrating insights"
--
Kirkus Reviews
*
"Sure to delight" --Publishers Weekly
☕
This culinary mystery includes
25 delicious recipes! To get the
Free Recipe Guide,
click here.
Top 10 Mysteries for Book Clubs 2017
Mystery Guild "Most Wanted" Selection
This culinary mystery includes
more than 25 delicious recipes!
To get the Free Recipe Guide:
Click Here.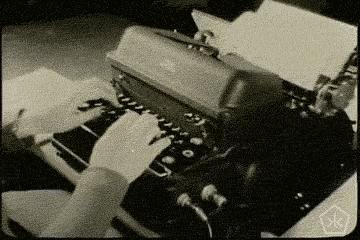 Cleo is now working
on her next book!
What brings you that
feeling of holiday cheer?