SHOT IN THE DARK!
All through April and May we will be celebrating the release of our new Coffeehouse Mystery, SHOT IN THE DARK, with bonus recipes, giveaways, a special interactive website, and more...
DON'T MISS THE FUN!



👇
Okay, now I'm hungry...

A Note from Cleo



Tender and sweet, these muffins are dusted with cinnamon sugar and one bite will remind you of an old-fashioned cake doughnut, the kind you might order at a diner counter with a hot cuppa joe.




These babies are always on the menu at our fictional Village Blend, the century-old Greenwich Village coffee shop that serves as the setting for our Coffeehouse Mysteries...




Since our amateur sleuth Clare bakes them for her customers, these Doughnut Muffins would be a

fantastic treat for a book club meeting. Served with coffee or tea, these melt-in-your-mouth treats will make your discussion of Clare Cosi's latest case even more cozy.




☕

Cleo's Coffee Shop
Doughnut Muffins
Makes 12 standard-size muffins
For the batter:
12 tablespoons unsalted butter
2 large eggs, lightly beaten with fork
2-½ cups all-purpose flour
2-½ teaspoons baking powder
For the cinnamon-sugar topping:
1 teaspoon ground cinnamon
2 tablespoons butter, melted
Step 1—Prep your oven and pan: First preheat your oven to 350° F. This recipe should be made in a standard muffin or cupcake pan. Because it bakes up nice-sized muffins with generous tops, lightly spray the tops of your standard muffin pans with non-stick cooking spray. This will prevent the tops from sticking to the pan. Line the muffin cups with paper holders.
Step 2—Make the batter: Using an electric mixer, cream the butter and sugar until fluffy. Add in the eggs and milk and continue mixing. Stop the mixer. Sift in the flour, baking powder, baking soda, salt, and nutmeg and mix only enough to combine ingredients. Batter will be thick. Do not over mix at this stage or you will develop the gluten in the flour and toughen the muffins.
Step 3—Bake:
Using two tablespoons (one to scoop, the other to scrape in the thick batter), fill each cup to the top, dividing any remaining batter among the 12 cups.
Bake for 20-25 min­utes, or until the muffin tops spring back lightly when touched and a toothpick inserted in the center of a muffin comes out clean. After a few minutes out of the oven, remove muffins from the pan and cool on a wire rack. (Muffins that remain long in a hot pan may end up steaming, and the bottoms may become tough.)
Step 4—Finish with cinnamon-sugar topping:
Mix together the sugar and cinnamon in a shallow bowl. Melt the butter, brush it lightly over the muffin tops...
Roll the buttery tops in the bowl of cinnamon-sugar.
To download this recipe
in a free PDF that you
can print, save, or
share, click here.
Our
NEW
Coffeehouse Mystery!
Mystery Pick of the Month! --Library Journal
*
"A gripping and entertaining mystery"
--Library Journal (Starred Review)
"Penetrating insights"
--
Kirkus Reviews
*
"Sure to delight" --Publishers Weekly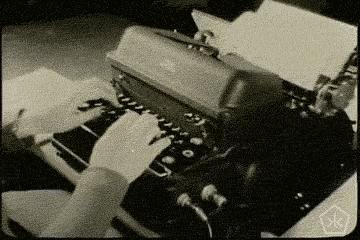 The writing is done.
Don't miss the fun!