Cleo has a partner in
crime-writing—her husband.
Learn about their books
A Note from Cleo Coyle
As a tribute to Bastille Day, I am delighted to share my way of making this classic French treat.
When I first discovered pots de crème, the clouds parted. I'd found pudding nirvana!
This is not your average chocolate custard. It's a rich, smooth, intensely satisfying chocolate experience. Best of all, it's easy to make. Yes, this is one French dessert recipe where no special culinary skills are needed. If you can follow directions, you can make pots de crème.
BTW, this classic dessert may translate from French to English as "pots of cream," but I always think of it as
pots of chocolate, mainly
because it's the only flavor I make. :) So Happy Bastille Day to our friends in France. May you eat drink and celebrate with joy! ~ Cleo
FYI...
This dessert, along with the modern gourmet philosophy of
palate fatigue,
plays a role in our 6th Coffeehouse Mystery. To learn more about our book, click here:
French Pressed
.
To download a free PDF
version of this recipe
Chocolate Pots de Crème
by Cleo Coyle
Servings:
This recipe will produce 4 cups of liquid to divide among your ramekins, custard cups, or ovenproof coffee cups. Consequently, depending on the size of your containers, this recipe will give you 6 to 8 servings.
Ingredients:
12 ounces of good quality semisweet chocolate chopped (or chips)
2 cups heavy cream
3/4 cup milk
6 egg yolks (extra large or jumbo size)
½ cup confectioners' sugar
1 tablespoon pure vanilla extract
1/8 teaspoon salt
Step 1: Melt the chocolate - Preheat the oven to 300 degrees F. Put your chopped chocolate (or chips) in a metal or glass bowl. In a medium saucepan, heat the cream and milk until they're just about to boil, but not yet boiling. Pour this hot liquid over your chocolate and let it sit for about a minute until the chocolate is softened. Then stir until smooth. The stirring will take one to two minutes.
Step 2: Beat the eggs - Using an electric mixer, beat the egg yolks well, for about 1 minute. Gradually mix in the sugar until smooth. Add the vanilla and the salt. Now gradually beat in the chocolate ganache that you made in Step 1.
Step 3: Strain and pour into containers - Strain this custard through a fine-meshed sieve (I use a small metal colander). Pour the strained liquid into a container with a spout. This will make it easier to evenly divide the mixture among containers (See my photos for reference.)
Step 4: Prepare for Baking - Place the cups in a shallow baking pan. Carefully fill the pan with boiling water until it reaches about halfway up the sides of the custard cups (or ramekins or ovenproof coffee cups).
Step 5: Cover and Bake -
Cover the pan with foil, seal ends, and pierce in several places so that steam can escape. Bake for about 25 to 35 minutes in the center of your 300 degree F. oven until the tops of the pots de crème look solid, but the custard still jiggles slightly when you shake it. Do not over cook. The custard will firm up as it cools.
Note on Cooking Time: The smaller your cups, the quicker your custard will set. The deeper your cups, however, the longer your custard will take to set. If your custard still has a liquid top after 35 minutes, then turn up the oven temperature to 325 degrees F. and bake another 10 minutes. Also note: If you use cool or room temperature water, rather than boiling water for the water bath, the cooking process may take longer, as well.
Step 6: Chill, baby! - Now carefully remove the hot pan from the oven and the hot cups of chocolate from the pan. Let the chocolate cool to room temperature before placing in the fridge. After the chocolate cups come to room temperature, be sure to cover their tops with plastic wrap to prevent a skin from forming. The custards should be chilled at least 3 hours before serving.
Because this is a classic French dessert, many versions exist in cookbooks and on the internet. For variations on this basic recipe, reduce the vanilla to 2 teaspoons and add 2 tablespoons Kahlúa (or try dark rum, Grand Marnier, or coffee syrup).
Coffee syrup can be bought pre-made. Click here to see or buy a famous brand. Coffee syrup can also be made from scratch. My recipe can be found by turning to the back of our 5th Coffeehouse Mystery Decaffeinated Corpse.
Click image below
for free recipe PDF.
Happy Bastille Day!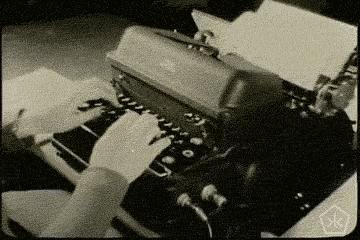 CLEO IS NOW WORKING ON HER
Don't miss her fun giveaways,
bonus recipes, or latest
book news.
TO SIGN UP...
Free Checklist of Books in Order
The Coffeehouse Mysteries are bestselling
works of amateur sleuth fiction set in a landmark
Greenwich Village coffeehouse, and each of the
18 titles includes the added bonus of recipes.