This is an exciting week for my husband and I. We are (finally!) counting down the days to the release of our brand new Coffeehouse Mystery, Brewed Awakening...
Of course, Marc and I are also celebrating Thanksgiving.
By now, you likely have your holiday menu planned, and don't need another recipe, which is why we're sharing one that we often make after the big feast.
What I'll do is buy an extra can of pumpkin puree and bake these tasty, light cupcakes either over Thanksgiving weekend or Cyber Monday week (after all the pumpkin pie leftovers are eaten). These little pie-cakes are
not only a light bite, they're dairy-free, and nutritious because they're packed with fiber-rich pumpkin.
☕

They also make a wonderful coffee break snack.
crime-writing—her husband.
Learn about their books
A Note from Cleo
This recipe will give you a cupcake with good structure, so it will look pretty when served on a dessert tray. Yet when you bite into it, you'll be tasting pumpkin-and-brown-sugar goodness with a texture that will make you think you're eating a slice of pumpkin pie.
Many recipes for this style of cupcake use either evaporated milk or sweetened condensed milk. I experimented until I settled on this delicious, dairy-free version. Marc flipped for these when I first made them several years ago (and so did I). Frankly, it's hard to stop eating them!
If you're not allergic to dairy, try topping your cupcakes with my Pumpkin Spiced Whipped Cream. If you are allergic, no worries, I've got you covered with Whipped Coconut Milk. (I share both recipes below.) Either way, Marc and I hope you have a wonderful holiday, and...

Eat with Thanksgiving joy!

~ Cleo
that you can print, save,
🎃

Cleo Coyle's Dairy-Free
Pumpkin Pie Cupcakes

Makes 11 Pumpkin Pie Cupcakes
Ingredients:
1 (15-ounce) can pumpkin puree (not pumpkin pie filling)

1/2 cup dark (or light) brown sugar, packed*

1/3 cup granulated white sugar

3 large eggs, lightly beaten with fork

1-1/2 teaspoons vanilla extract

1/2 cup almond milk (or another nut milk)*

2 teaspoons pumpkin pie spice

1/2 teaspoon kosher salt (or 1/4 teaspoon table salt)

1/2 teaspoon baking powder

1/2 teaspoon baking soda

3/4 cup all-purpose flour
*Notes:
Almond milk will keep this recipe dairy-free. It also brings nice flavor to the cupcakes. If you don't wish to create a diary-free recipe, simply substitute cow's milk in an equal amount. On the brown sugar, I prefer dark brown for the complexity of flavor. If you'd like a lighter-colored cupcake, then use light brown sugar.
Directions:
Step 1 - Make batter: First preheat your oven to 350° F. Into a large mixing bowl, combine pumpkin puree, sugars, eggs, vanilla, almond milk, pumpkin pie spice, and salt. Whisk until blended. Whisk in the baking powder and baking soda. Finally, whisk in the flour and mix until completely incorporated, but do not over-mix.
Batter should be smooth but loose.
To fill the cupcake pans, you will be
pouring the batter, which is why I suggest transferring the batter to a container with a spout. (I like to use a large, glass measuring cup.)
Step 2 - Bake: Line 11 of the cups in your pan(s) with good-quality paper liners and coat the papers very generously with non-stick spray. You must do this to keep the baked cupcakes from sticking to the papers (or you can use silicone molds).
Divide the batter evenly among 11 cups in your pans. Batter should nearly fill each cup. One cup will not be used. Fill that cup halfway with water to prevent scorching in the oven.
Bake at 350° F for about 30 minutes. Pumpkin Pie Cupcakes are done when the batter is set. The baked top will feel slightly spongy yet firm (not liquid) when lightly touched.
Step 3 - Chill: Remove the pan from the oven, allow it to cool, and then chill it in the refrigerator for an hour or two. If you're in a hurry, let the pan cool down enough to be handled (about 10 to 15 minutes) and pop it in the freezer for 20 to 30 minutes.

At that point, they should be chilled enough to serve topped with my

Pumpkin Spice Whipped Cream

(if you're able to eat dairy) or (for a dairy-free option)

Whipped Coconut Cream

. See both recipes below...
How to Make
Dairy-Free
Whipped

Coconut Cream
👇
For the recipe,
click here
or on the
image below, and you can print, save,
or share it in a free PDF.
To download this dairy-free
recipe PDF,
click here
.
Cleo's Pumpkin Spiced
1 cup very cold heavy (whipping) cream
3 tablespoons granulated white sugar
1/4 teaspoon pumpkin pie spice
Directions: For best results, chill your bowl and mixer's beaters in your refrigerator or freezer before starting. Place the cold heavy cream into the chilled bowl. Add the sugar and spice and mix on low just enough to blend it into the cream. Now beat on high until stiff peaks form. Do not over-beat or the whipped cream will begin to break down.
If not serving immediately, you can store the
Pumpkin Spiced Whipped Cream
in a covered plastic container for 3 or so days in your refrigerator. If the cream becomes loose or deflates after a day or two, simply re-whip it using a pre-chilled bowl and beaters. This will easily restore it to a beautifully whipped state.
*Sugar note:
You can substitute powdered sugar for the granulated white sugar; simply increase the amount to 4 tablespoons
.
Eat with joy!
~ Cleo Coyle
New York Times bestselling author
of The Coffeehouse Mysteries &
Haunted Bookshop Mysteries




Alice and Marc in Central Park.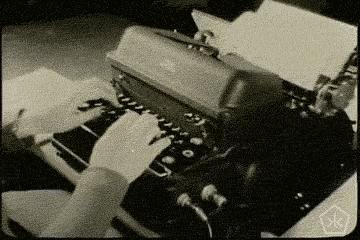 HER NEXT NEWSLETTER.
TO SIGN UP...
New Updated Version!
The Coffeehouse Mysteries are bestselling
works of amateur sleuth fiction set in a landmark
Greenwich Village coffeehouse, and each of the
18 titles includes the added bonus of recipes.