Potato pancakes are a treat any time of year. They're also a classic Hanukkah food. With
the first night of the eight-day festival coming up this Sunday evening (12/2),
M
arc and I are sharing A to Z twists on the classic recipe.
Whether you are celebrating Hanukkah, Christmas, Kwanzaa, or Yule, we send you our warmest wishes for these cold, dark months...
CLICK HERE or on the photo above
to get the recipe for our
Blue Velvet Cupcake Menorah!
Now for some latke fun...
👇
Cleo Coyle has a partner in
crime-writing—her husband.
A Note from Cleo
After we first shared this recipe, a few years ago, we were honored to learn that the Oshman Family Jewish Community Center included it in their roundup of creative latke recipes.
The recipes ranged from A to Z, literally.
Our recipe was filed under
G for Garlic
,
as in "
Roasted Garlic & Herb Latkes
," which we are happy to share with you again in this post.
And if you're looking for additional creative twists on the classic potato pancake, we've got you covered...
Potato Pancakes from A to Z
A is for Apple Latkes (or Artichoke Latkes)
B is for Latkes with Brussels Sprouts (or Butternut Squash)
C is for Cauliflower
D is for Duck Fat
E is for Eggs Bendedict Latkes or Eggplant Latkes
F is for Fennel-Lemon Latkes


H is for Hatch Chile
I is for Indian Spiced
J is for Jalepeño Latkes
K is for Kale
L is for Leek
M is for Mushroom
N is for Nut
O is for Olive
P is for Parsnip
Q is for Quinoa
R is for Root Vegetable
S is for Smoked Salmon
T is for Turnip
U is for Ube Yam
V is for Vodka
W is for Latke Waffles
X (you'll have to guess that one)
Y is for Yam
Z is for Zucchini
Again, for links to these creative recipes,
click here*
To download our "G" recipe
in a free PDF
that you can
print, save, or share,
click here.
Cleo Coyle's
Roasted Garlic & Herb Latkes
Our twist on the classic latke recipe features the sweet-savory taste of roasted garlic with aromatic notes of rosemary and scallion.
Crispy on the outside with layers of flavor on the inside,
these babies are absolutely delicious.
Serve the pancakes plain or with sour cream on the side.
This recipe was originally featured in our 8th Coffeehouse Mystery, Holiday Grind, which was also the first series entry that Marc and I wrote with a holiday theme. As a special gift to our readers, we included an extra-large recipe section with holiday treats, a glossary of coffeehouse terms, and instructions on making your own specialty coffee drinks at home.
So you can eat
and
drink with joy!
~ Cleo
Yield:
Makes 2 servings or about nine 3- to 4-inch latkes; for family-size meals,
you'll want to double, triple, or quadruple this recipe and have two frying pans working at the same time.
Ingredients:

10 garlic cloves, roasted and smashed

3/4 cup finely grated onions (2 to 3 medium size onions)

2 tablespoons finely chopped scallions

1 tablespoon minced fresh rosemary or ½ teaspoon dried rosemary

2 teaspoons salt

1½ pounds Idaho baking potatoes (about 3 medium russet potatoes)

1 large egg, beaten with a fork

Canola or light olive oil

Sour cream (optional topping)
Step 1—­Prepare aromatics:
First, preheat the oven to 250°F. In a large bowl, combine the garlic with the onions, scallions, rosemary, and salt.
Step 2—­Grate potatoes:
Do not peel your potatoes. Grate by hand with a simple box grater, or use a food processor. Add the grated potatoes to the bowl of aromatics and stir well.
Step 3—­Press out moisture:
Place the potato mixture in a large sieve and press down to strain out moisture. Getting rid of excess moisture will help you cre­ate latkes that are crisp and golden brown.
Step 4—Add egg:
Now return the mixture to the bowl and stir in the egg to finish your latke batter. Cook immediately.
Step 5—­Fry pancakes:
Place a heavy frying pan
over me­dium heat and add oil, at least ½ inch deep. As our beloved barista character Esther says, "Don't freak over the amount of oil. It's the temperature of the oil that makes for greasy latkes, not the amount of oil. Besides, the mitzvah is the oil!" When the oil is hot enough, begin cooking. (See the note at the end of this recipe on judging when the oil is hot enough.)
Pack potato mixture into a ¼ cup measuring cup. Turn the mixture out onto a plate in a little mound. Do this four times. Place the four mounds in quick succession into the hot oil and immediately flatten each mound into a 3- to 4-inch pancake. (Flattening is important or you may have latkes that are cooked on the edges but raw in the mid­dle!) Cook each pancake for about 3 minutes on the first side, until the bottom is golden brown.
Now flip and cook the other side 1–3 minutes until it's golden brown, too. Do not flip more than once, but do press each pancake a few times with your spatula during the cooking process to make sure the centers cook. Drain in a single layer on paper towels. Keep finished latkes warm in the 250-degree F. oven while you're cooking the rest of the batter. Serve warm with sour cream!
NOTE ON OIL TEMP:
If your oil is too hot, you'll burn the latkes. If your oil is too cool, your latkes will be greasy. Test the oil with a drop of water. When it dances or bounces on top of the oil, it's ready. If the oil begins to smoke, it's too hot! Also keep in mind that if you crowd the pan with too many latkes, the oil temperature will drop dramatically, so don't fry too many at once—­for big batches, have two pans going at the same time.
May your holidays be bright
!
New York Times bestselling author
of The Coffeehouse Mysteries
Alice and Marc in Central Park.
Together we write as Cleo Coyle.
Now a National Bestseller!
"A magnificent cold case
mystery." ~ Fresh Fiction
"He is hardboiled in the tradition
of Philip Marlowe, and she is a genteel
Miss Marple; yet the two opposites
make an explosive combination..."

—Midwest Book Review
Get a free title checklist,
with
mini plot summaries,
Haunted Bookshop Mysteries
Our
NEW
Coffeehouse Mystery!
*
"A gripping and entertaining mystery"
--Library Journal (Starred Review)
"Penetrating insights"
--
Kirkus Reviews
"Sure to delight" --Publishers Weekly
This culinary mystery includes
25 delicious recipes! To get the
Free Recipe Guide,
click here.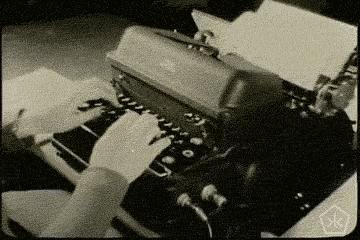 Cleo is now working
on her next book!