Like many writers, I do plenty of walking to counteract the endless sitting. But the issue of noshing is always a tough one for writers. (One can eat only so many carrot sticks.) Which is why I'm always on the lookout for healthy treats like this one.
These applesauce roll-ups are easy, healthy, and tasty. I enjoy them with my afternoon cup of coffee, and they're just as tasty with tea.
They're fun to make with kids, too, and especially handy to offset Trick-or-Treat season when candy displays are seemingly everywhere you look!
A Note from Cleo
Cleo Coyle has a partner in
crime-writing—her husband.
Learn about their books
While store bought roll-ups can include such unsavory items as corn syrup, cottonseed oil, and artificial colorings, this homemade version uses better tasting (and better for-you) ingredients.
Best of all, you're in control of the recipe so you can make your roll-ups as sweet or as tart as you like. You can even use artificial sweeteners if you're trying to cut sugar out of your diet. However you make them, I hope you will
Eat with joy!
~ Cleo
🍎

To download this recipe in
a free PDF that you can
print, save, or share,
Applesauce Fruit Roll-Ups
by Cleo Coyle
Makes 1 half-sheet pan (18" x 13") of Apple Pie Fruit Roll-Ups
Ingredients

1 23-ounce jar (2-1/3 cups) natural, unsweetened apple sauce (do not use chunky apple sauce)

1-2 tablespoons pure maple syrup (or use your favorite sweetener, adjust amount to your own taste)

½ teaspoon pure vanilla extract

½ teaspoon apple pie spice (*or make your own, see directions at end of recipe)

Directions: Whisk together all ingredients until well blended. Line a rimmed half-sheet pan (18 x 13-inches) with parchment paper or a silicone sheet. Pour the apple sauce mixture into the paper-lined (or silicone lined) pan.



TILT

the pan in each direction until the mixture is evenly spread over the entire pan. (For best results, do not use a utensil to spread the mixture. Tilting will give you the best results for an even thin layer over the entire pan.)
Bake at 170 degrees Fahrenheit for around 6 to 8 hours (time will depend on your oven). Do not increase the heat. The low heat and long cook time is necessary for the apple sauce to properly dehydrate.
W
hen is it done?
As the roll-up slowly gives up its moisture,
it will harden and "finish" from the outside edges in. Watch for
the center of the pan to become as dry and un-sticky as the outside edges. Then you know the roll-up is done. Do not over-cook. Remove from oven and allow to cool. Carefully peel the fruit roll-up off the parchment paper or silicone sheet. (See my photos.) Wrap immediately in plastic to preserve the chewiness of the roll-up and prevent over-drying.
H
ow to store:
You must wrap the roll-up in plastic fairly soon after it's finished dehydrating to prevent it from over-drying. No need to refrigerate. It should keep up to two weeks this way.
*Apple Pie Spice:
Here's how to make your own: For every 1 teaspoon mix the following: 1/2 teaspoon ground cinnamon, 1/4 teaspoon ground nutmeg, 1/8 teaspoon ground allspice, 1/8 tsp ground cardamom (some cooks replace cardamom with ginger).
New York Times bestselling author
of The Coffeehouse Mysteries
Alice and Marc in Central Park.
Together we write as Cleo Coyle.

Learn more about us here.
Friend us on facebook here.
Follow us on twitter here.
Visit our online coffeehouse here.
JUST RELEASED!
The prim bookseller and
hardboiled ghost team up again
to catch a cunning killer in...
The Ghost and the Bogus Bestseller
"He is hardboiled in the tradition
of Philip Marlowe, and she is a genteel
Miss Marple; yet the two opposites
make an explosive combination..."

—Midwest Book Review
☕
Our
NEW
Coffeehouse Mystery!
Mystery Pick of the Month! --Library Journal
*
"A gripping and entertaining mystery"
--Library Journal (Starred Review)
"Penetrating insights"
--
Kirkus Reviews
*
"Sure to delight" --Publishers Weekly
This culinary mystery includes
25 delicious recipes! To get the
Free Recipe Guide, click here.
works of amateur sleuth fiction set in a landmark
Greenwich Village coffeehouse, and each of the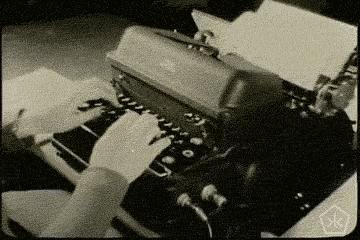 Cleo is now working
on her next book!