Alice and Marc aka CLEO COYLE,
sharing school picnic memories.
W

hen you were growing up, did you have a "school picnic" at the end of each school year? With Memorial Day weekend coming up, Marc and I found ourselves reminiscing about our childhood school picnics in Pittsburgh, PA.
After spending nine months cooped up in classrooms, the school district rewarded the kids with a special day out at Kennywood, a little amusement park south of the city.
This century-old park (founded in 1898) has several landmark wooden roller coasters that continue to attract national and international riders, including the American Coaster Enthusiasts.
Take a ride with us now in the
front seat of this landmark
wooden
roller coaster, The Jack Rabbit.
To start the video, click the white arrow in the window below...
If you do not see the video window above, you can
"ride" the coaster on YouTube by clicking here.

One of the great picnic foods of Pittsburgh (and a fun retro Memorial Day weekend nosh for us) is the BBQ Chipped Ham Sandwich.
"What is 'Chipped' Ham?" some of you may ask.
We're sharing our answer (and recipe) again for the start of picnic season...and in celebration of the many happy memories of your own "school picnics," a wonderful community tradition.
A Note from Cleo
Cleo Coyle has a partner in
crime-writing—her husband.
When Marc and I first tried to order chipped ham at a New York deli counter, we were met with blank stares. Fear not, our recipe (below) will teach you how to order it at any deli. But first some background...
The idea of "chipped choppod ham" began years ago with a chain of regional stores called Islay's, a name you might recognize as the original producer of the famous Klondike ice cream bar.
"Boston has its Baked Beans," Islay's proclaimed. "Philly has its Cheesesteaks. Pittsburgh, Ohio, West Virginia and surrounds? We have Isaly's Original Chipped Chopped Ham."
When you order "chipped" ham, the deli person should shave or chip the meat against the commercial meat slicer blade. This is
how your razor-thin sliced ham should look...
By shaving the meat razor thin, the ham is more tender and has more flavor than if it were sliced more thickly.
For hard-working families on tight budgets, this method of slicing ham (which is actually known as "Pittsburgh Style") is a smart way to make less expensive hams (like pressed ham) taste great.
On the other hand, chipping ham does not have to be limited to cheaper hams. This process makes any ham, from Black Forest to baked Virginia, melt in your mouth with amazing flavor.
Now let's make that famous Pittsburgh sandwich...
🍴
To download a copy of this
recipe that you can print,
save, or share, click here.
BBQ Chipped Ham Sandwich

by Cleo Coyle
Makes 4 Sandwiches
Ingredients:
1 pound of "Chipped Ham"


(Below, you'll learn how to order this at any deli.)



½ cup (8 tablespoons) ketchup

¼ cup (4 tablespoons) BBQ sauce

4 soft hamburger buns

(optional garnish) Relish, sweet or dill



Directions:



Step 1: Order the Ham - Ask
the deli staff to
shave the ham razor thin
. Explain that this is known as "Pittsburgh style" and reassure them that the ham should break up into pieces as they "chip" it against their slicer blade. You might even show them the picture below
...
Any ham can be used for this sandwich. We've done Black Forest and baked Virginia hams, but don't be afraid to try less expensive hams for this sandwich. That's really the point, to make an inexpensive ham taste great. The chipping does wonders for the flavor and texture.
Step 2: Make the Frizzle Fry
- When you get the chipped ham home, you're ready to create your "frizzle fry" sandwich.
(Okay, from here on, it's stupidly easy. But if you never made a hot dog before, you'd need directions, right? So here goes...)
A. Heat the Chipped Ham: Place a large skillet over medium he
at. Break the ham up into the pan and stir until heated through.
B. Make your Quickie Sauce:
Mix the ketchup and (your favorite) BBQ sauce in a small bowl and add to the skillet. (Some people add a little mustard at this stage. We don't, but it's an option, depending on your taste.)
C. Combine Ham and Sauce:
Stir and cook for a few more minutes. The chipped ham should be evenly coated with the ketchup-BBQ sauce. The ham should be steaming and sticky.

D. Pile it high: Divide the ham up onto the four hamburger buns.

Garnish: My husband eats this simple sandwich with no other garnish, but many people in Pittsburgh add sweet relish. I enjoy it with dill relish. Pickled jalapenos and banana pepper rings are delicious garnishes, too. The tart heat nicely offsets the sticky-sweet meat.
So garnish as you like and…eat with chipped ham joy!
Our
NEW
Coffeehouse Mystery!
Mystery Pick of the Month! --Library Journal
*
"A gripping and entertaining mystery"
--Library Journal (Starred Review)
"Penetrating insights"
--
Kirkus Reviews
*
"Sure to delight" --Publishers Weekly
This culinary mystery includes
25 delicious recipes! To get the
Free Recipe Guide,
click here.
works of amateur sleuth fiction set in a landmark
Greenwich Village coffeehouse, and each of the
17 titles includes the added bonus of recipes.
with a brand new book (#6)
coming this fall!
Get a free title checklist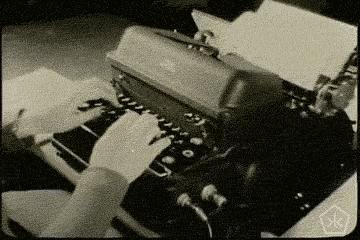 Cleo is now working
on her next book!