Today is MARDI GRAS, and nobody knows how to celebrate "Fat Tuesday" better than the city of New Orleans.
crime-writing—her husband.
Marc and I loved the time we spent there. Years ago, while I was doing research for a novel, we had the honor of meeting Chef Emeril Lagasse (at his flagship restaurant Emeril's). We learned about Voodoo from a practicing priestess, heard ghost stories from a local guide, and researched aspects of the French Quarter's architecture with a city historian.
If you've visited the Big Easy, then you know the jazz and the food are well worth the trip. And you cannot leave without sinking your teeth into a warm, fresh beignet from Cafe du Monde, one of our country's oldest, still-operating coffee stands (1862).
Today we're sharing our love of those New Orleans beignets with you, along with the recipe we use at home to make them, and a fun giveaway of our Coffeehouse Mysteries plus an edible treat--handmade pralines, sent to you straight from Aunt Sally's kitchen in New Orleans!
Happy Mardi Gras, everyone, m
ay you feast with joy!
You have got to give yourself the treat of making beignets from scratch. True, many people, have FOY (fear of yeast), but fear not, my friends! This recipe will take you through the process, step-by-step, with tips to help you make beignets like a pro.
This recipe, which Marc and I perfected in our kitchen, makes light, tender, slightly chewy, and amazingly delicious beignets. It's the very recipe we published in last year's Coffeehouse Mystery,
DEAD TO THE LAST DROP
.
Our series is usually set in the picturesque neighborhood of New York's Greenwich Village. For this 15th entry, however, we took our amateur sleuth (single mom and coffeehouse manager Clare) to Washington, DC. She moves there to open a new branch of her Village Blend shop. But she soon finds herself
on the run, teaming up with a streetwise Federal Agent to prove that she is being framed, not only for murder but conspiracy to kidnap the President's daughter.
Before Clare hits the road to prove her innocence--and find that missing First Daughter--these beautiful beignets become a hit with her customers.
Clare's New Orleans-trained chef serves them fresh and hot. And her customers devour plates of them with "dipping size cups" of cafe au lait
(see photo below)
!
Many more recipes are also featured in DEAD TO THE LAST DROP, and you can see them now in this
Free Recipe Guide
by
clicking here
.
As for today's recipe, let's get our beignets on!
☕ ☕ ☕
For a free, downloadable PDF
of this recipe that you can
Cleo Coyle's Coffeehouse Beignets

Makes about 30 beignets, depending on size

Ingredients:
3/4 cup lukewarm water

1/4 cup granulated sugar

1-1/2 teaspoons RapidRise active dry yeast (a little more than half of a 1/4 -ounce envelope)

1 extra-large egg, slightly beaten

1 small (5‑ounce) can of evaporated milk (a little more than 1/2 cup)

2 tablespoons canola, vegetable, or another neutral-tasting oil

1/2 teaspoon kosher salt (or 1/4 teaspoon table salt)

3-1/2 cups bread flour

A little extra bread flour for dusting and rolling

Vegetable oil for deep-frying

1-1/2 cups powdered sugar (approximately) for coating beignets

Directions:
Step 1—Make the yeast mixture:
Combine the water, sugar, and yeast in a container. Allow to sit for 15 minutes. The mixture should appear active and produce foam. If not, the yeast is dead. Trash the mixture and begin again with fresher yeast.


Step 2—Create the dough: In a large mixing bowl, fork-whisk the egg. Whisk in the evaporated milk, oil, and salt. Pour in the yeast mixture that you made in Step 1.
Whisk in 1 cup of the bread flour until dissolved. Continue to add the rest of the flour (2-1/2 more cups for a total of 3-1/2 cups), stirring as you add.
Cleo Tip:

No mixer needed if you use a simple grilling fork. As you add flour to yeast dough, it becomes thick and sticky. Instead of pulling out a mixer, I pull out my large grilling fork and use it like a dough hook. While adding flour, I continue to work the dough with the fork, until it becomes stiff enough to knead by hand...
Step 3—Knead by hand: Flour your hands and knead the dough within the bowl until smooth. If you need to add more flour in this process, sprinkle on more...
Step 4—Rise the dough:
Remove the dough from the bowl. Clean the bowl, lightly grease it with oil or coat with nonstick spray. Place the dough back into the bowl and....
Place the bowl inside a plastic shopping bag and tie the handles. (This is a very effective
method for coaxing dough to rise—and it's my favorite.) Or you can cover the top with a towel. Allow the dough to rise in a warm place for at least 2 hours or until double in size.
After 2 hours, the dough
has doubled in size.
Step 5—Roll and cut the dough: Divide the dough in half and work with one half at a time. On a lightly floured surface, roll out the dough to a thickness of about 1/4 inch.
Cleo Tip:

When rolling dough, be sure to turn it for even rolling in all directions (as you see in my video above). If more flour is needed to prevent sticking, sprinkle it on your board, your hands, and on your rolling pin.
Cleo Tip:

If your dough is very elastic, you may have trouble rolling it. If that's the case, carefully pick it up as you see in my video above and gently stretch it as shown (a little like pizza dough). It will become more pliable and you can return to rolling it on the board.
Cut into squares 2‑by‑2‑inch in size, but you can make them smaller or larger, your choice.
Step 6—Fry the beignets: If not using a fryer, pour oil (about an inch in depth) into a skillet or cast-iron pan. Preheat the oil to 350°F—the oil must be very hot and remain hot. Don't crowd the pan. When you crowd the pan, the oil temperature drops, giving you greasy beignets. So keep the oil hot, but not so hot that the beignets burn. Use your judgement during the cooking and adjust the heat as you fry.
As you see the beignets rise and puff up, flip them over. Look for a golden brown color on both sides.
Remove the fried beignets with a slotted spoon and allow them to drain well on paper towels. While still warm, dust generously on both sides with powdered sugar and...
Alice and Marc in Central Park.
New York Times bestselling author of
The Coffeehouse Mysteries
Our
NEW
Coffeehouse Mystery!
Mystery Pick of the Month! --Library Journal
*
"A gripping and entertaining mystery"
--Library Journal (Starred Review)
"Penetrating insights"
--
Kirkus Reviews
"Sure to delight" --Publishers Weekly
This culinary mystery includes
25 delicious recipes! To get the
Free Recipe Guide,
click here.
GIVEAWAY!
Congrats to our
winner...
Jo Ann Young!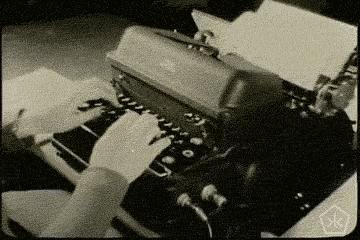 The writing is done.
Now let's have fun!
For MORE fun contests,
giveaways, and recipes...